St. Patrick's recipe: beer cake with chocolate and orange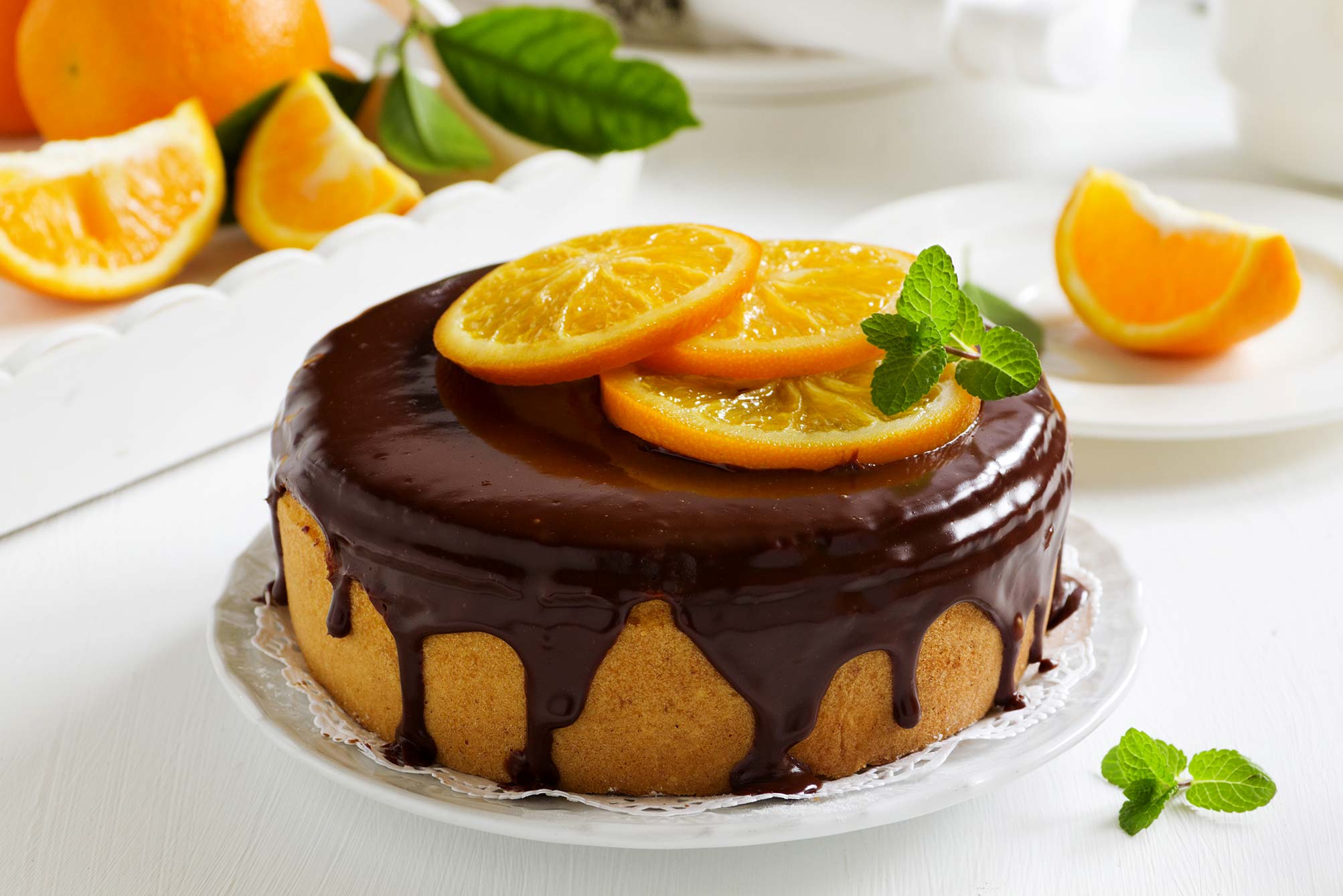 St. Patrick's recipe: beer cake with chocolate and orange
A delicious dessert directly from Ireland to be baked on St. Patrick's Day.
For the cake:
Caster Sugar
6,5 oz butter
5 oz flour
5 oz heavy cream
3 eggs
1 oz cocoa powder
1 oz minced almonds
2 oranges
Baking powder
Guinness beer
 
For the glaze:
3,5 oz dark chocolate – melted
0,7 oz butter
Caster sugar
Guinness beer
 
Preparation:
Start by peeling an orange and grating its peel. Take now another orange, peel it, remove the white parts with a knife and cut it to thin slices. Put them in a small pot and pour some cold water. Turn on the heat and keep cooking for 10 minutes.
Add the sugar and let it simmer until the water has evaporated fully. Then, cool down.
Mix butter and sugar in a bowl until the mixture is smooth. Add the sifted flour, cocoa powder and baking powder. Then, add the eggs and butter alternating them. Add the minced almonds to the mixture, 5 teaspoons of Guinness beer and the grated orange peel. Mix for a couple of minutes.
Butter two baking tins and divide the mixture in half, flattening the surface in both tins. Cook in a pre-heated oven at 190 C° or 375 F° for about half an hour. When the mixture is firm enough, take the tins from the oven and let them cool down for a few minutes. After that, put the cooked cake doughs on a grate and let them cool.
Meanwhile, use a bowl to whip the cream, then spread the whipped cream all over one of the cake doughs. Put the orange slices onto the cream. Delicately, pour more cream onto the orange slices, and add the second cake layer.
Prepare now the glaze, mixing butter, sugar and Guinness beer in a small pot. Cook at low heat, mixing it well until the sugar has melted. Boil the mixture, then turn off the heat and add the chocolate pieces. Mix it with a wooden bowl and let it cool down slightly. Before the mixture cools down completely, pour the glaze on the cake. You can now decorate it with orange slices.
 
Novacart product used: PIZZI EUR. 40 | Paper laces

You can present your St. Patrick's Day cake on a Europa lace in white paper by Novacart, which is food fat resistant and recyclable. Its elegant design makes it perfect for the presentation of the finished product.