"Soccer field" cake for Father's Day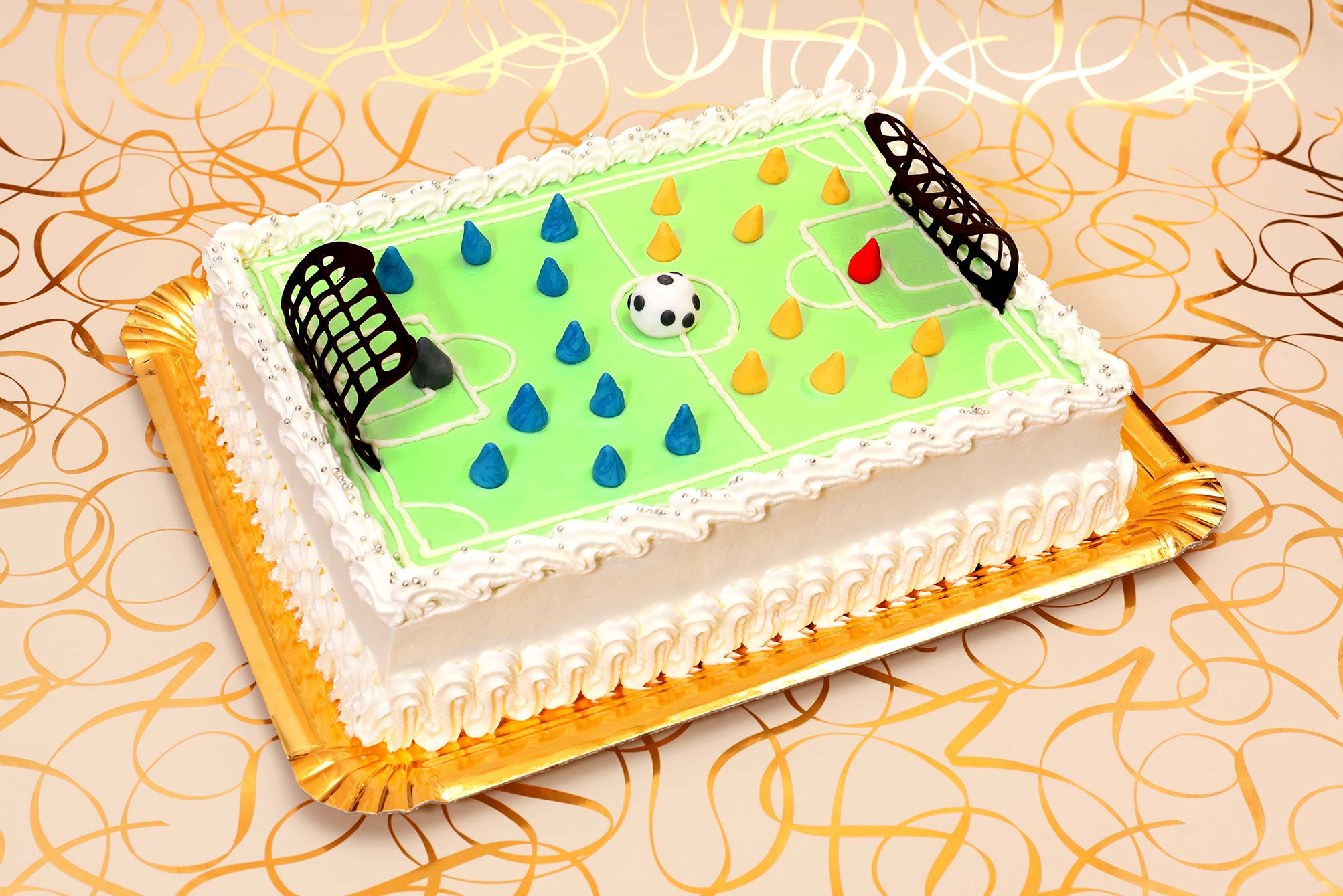 "Soccer field" cake for Father's Day
Father's Day is a special occasion to celebrate our hero: dad! This soccer field shaped cake will surprise him for sure.
The 19th of March is Father's Day, a day in which we can celebrate our dads and take advantage of this occasion to prepare a delicious and spectacular dessert: the "soccer field" cake. If your dad loves soccer, he'll surely appreciate this cake, which is not only scenographic, but also very tasty.
Ingredients:
14 oz marzipan or plastic chocolate
4 slices of rectangular sponge cake
Strawberry jam
Marsala wine or a similar liquor
Powdered sugar
Green food color
Food jelly
 
Preparation:
Prepare the jam syrup: in a small pot, heat up a couple of tablespoons of jam, a tablespoon of marsala wine and 5 tablespoons of water, and mix it up until it becomes syrupy.
With the syrup, drench the sponge cake layers and put them one on top of the other. You'll create the base of the soccer field.
Once you've created the base, add the food color to the marzipan (or use a colored plastic chocolate). You can shape the marzipan on a surface with a pinch of powdered sugar (and not flour).
Use a rolling pin to flatten and spread the marzipan or plastic chocolate until you create a rectangle big enough to cover the cake surface. If there's any excess marzipan you can cut it off with a knife.
Using the jelly, draw the soccer field lines.
The final touch: you can add players, a ball and football goals using the marzipan. Alternatively, you can buy them in a specialized pastry shop.
 
Novacart product used: VASSOIO 10 | Cardboard tray

Novacart OY Vassoio 10 is the widest among the wide array of presentation trays. It's covered in a pet film, it's food fat resistant and ideal to serve any kind of dessert. Its gold color is elegant and makes it perfect to present your treat.