Brigadeiros recipe for Mother's Day!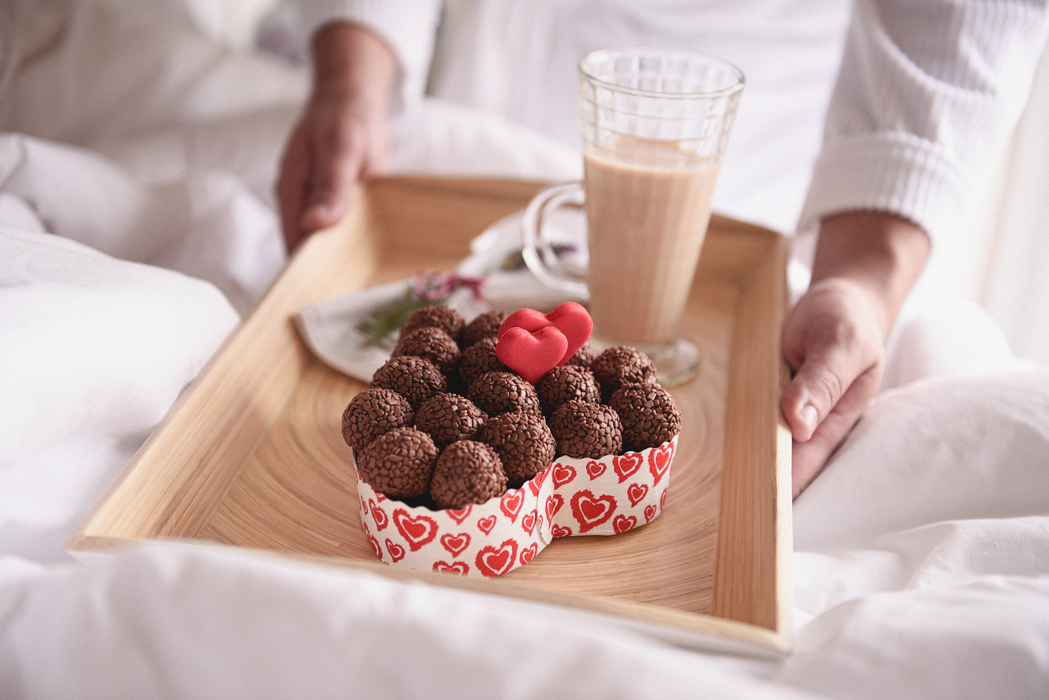 Brigadeiros recipe for Mother's Day!
Brigadeiro is a traditional Brazilian sweet made with few ingredients and easy to prepare. It originated in the immediate post-war period from the idea of a pastry chef from Rio de Janeiro who wanted to support Eduardo Gomes (known as Brigadier) in the presidential elections. Although Gomez later lost the elections, this sweet became popular throughout the country. Surprise your mom with this by using our heart-shaped mold to show her how much you love her.
Ingredients for 8 servings:
1 tablespoon butter
14 oz (400 g) sweetened condensed milk
¼ cup​ (30g) cocoa powder
1 cup​ (160g) chocolate sprinkle, as needed
Preparation:
In a casserole over low flame, melt the butter, the condensed milk with cocoa powder.
Stirring continuously until you can see the bottom of the pot for a couple of seconds when dragging a spatula through.
Pour onto a greased plate, then chill for 1 hour.
Shape and roll the chilled mixture into balls.
Roll the balls in the chocolate sprinkles.
Arrange the Brigadeiros in the baking mold then serve.
Enjoy!
Novacart product used: CUORE MCU0 | Heart-shaped baking mold in microwave paper

To present the Brigadeiros we suggest you the heart-shaped baking mold Novacart CUORE MCU0. The elegant design, white with red hearts decoration, makes it suitable for the presentation of the finished product. The pure cellulose paper is resistant to food fats and can withstand both freezing and baking up to 200°C. This baking mold is recyclable.