Novacart special molds for Easter cakes, from the dove to the egg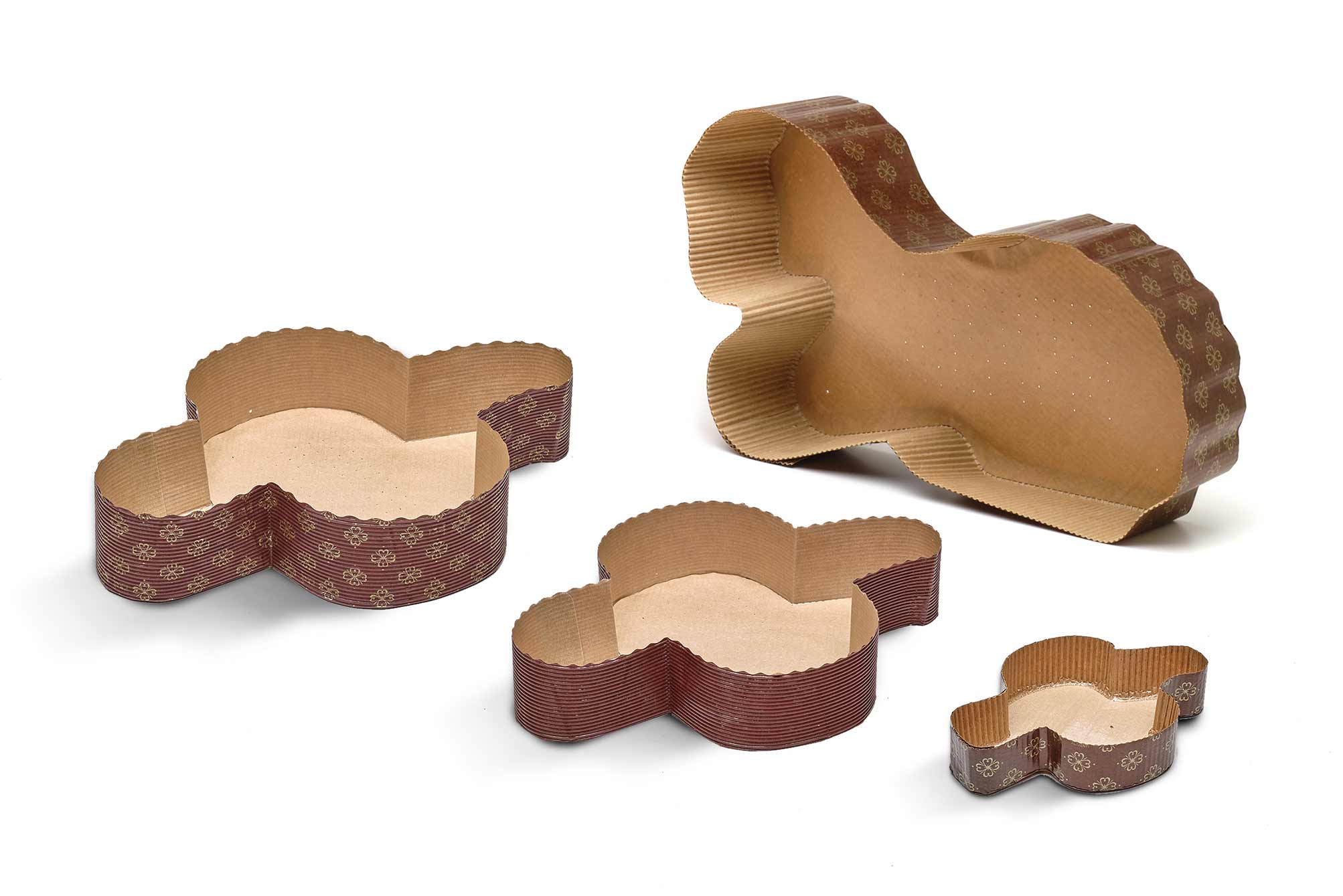 Novacart special molds for Easter cakes, from the dove to the egg
Novacart Easter molds are suitable both for the baking and the presentation of creative cakes.
Doves, lambs, eggs, bells: there is really no limit to creativity when it comes to Novacart special baking molds for Easter cakes. Novacart molds are made in paper resistant to oven temperatures up to 220°C and to freezing. Novacart molds can be used for cooking different types of dough, especially leavened, and they are resistant to food oil and grease. Finally, they do not need to be buttered.
For the classic Italian Easter dessert, the dove-shaped Colomba cake, several weights and sizes are available, from 100 to 2000 g. For the other baking molds, 100 g and 700 g sizes are available.
Novacart special molds are made in brown standard color with golden flower print, but they are also available in different neutral brown versions or custom-made upon request with tailored colors and graphics. Thanks to their attractive design, Novacart molds are fit both for the baking and the presentation of the finished product.