Novacart at the 3rd edition of Career Day 2023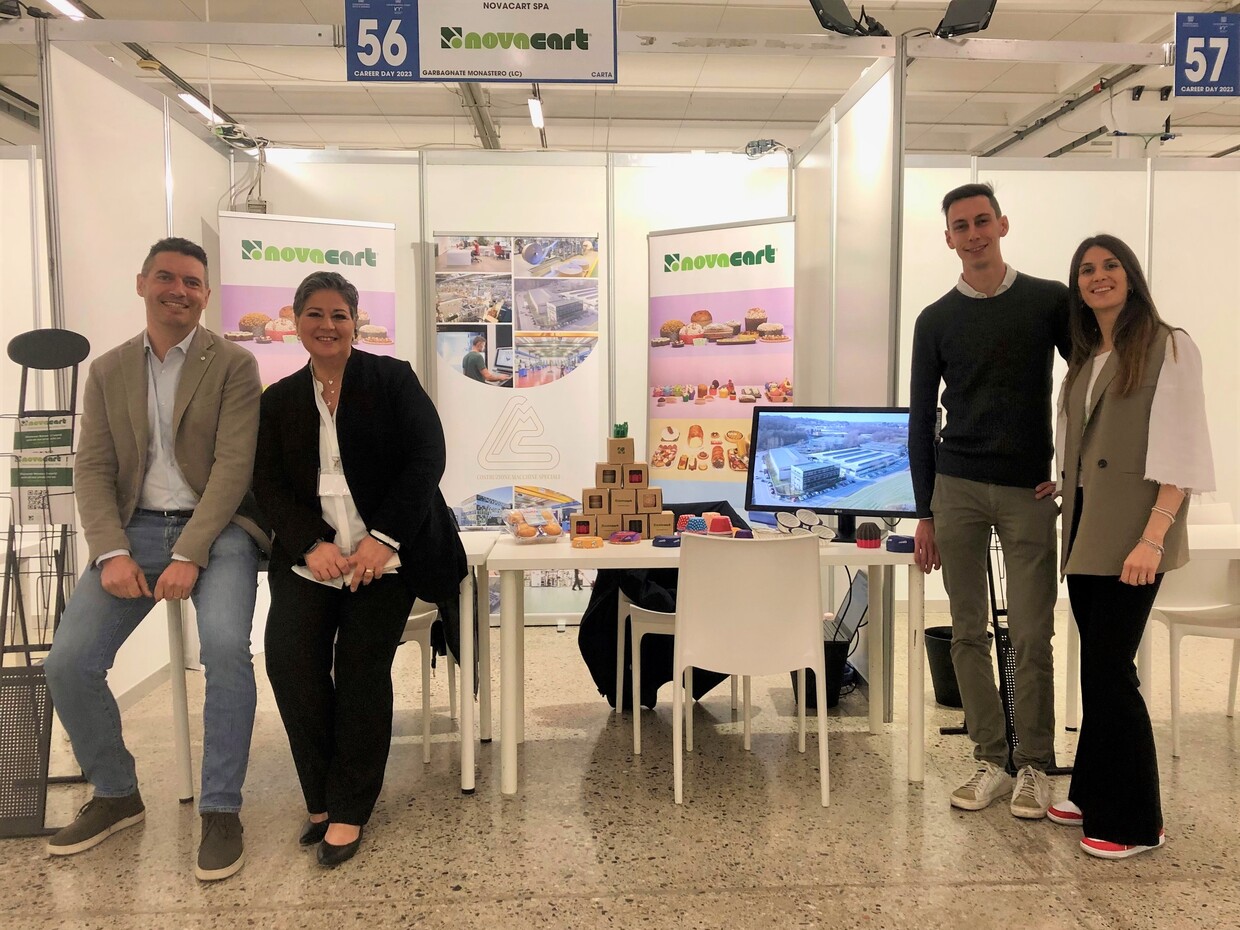 Novacart at the 3rd edition of Career Day 2023
The event sponsored by Confindustria Lecco and Sondrio and Confindustria Como was held on Saturday, May 13.
After a break due to the pandemic, Career Day 2023 took place at Lario Fiere spaces: a day dedicated to the meeting between schools and businesses.
This new edition welcomed a larger group of people than previous ones: in fact, 104 companies from Lombardy participated at the event, including Novacart, and about 500 students. The meeting was designed especially for students in the fourth and fifth grades of technical and professional institutes who are preparing to leave the world of school to start entering the world of work. The day attracted great interest from students as even before its own beginning, more than 600 interviews with companies had already been booked.
Novacart firmly believes in the importance of these meetings as they give companies a chance to get to know each other with young people and invest in them in a direct and concrete way.