Independence Day: the recipe for July 4th cupcakes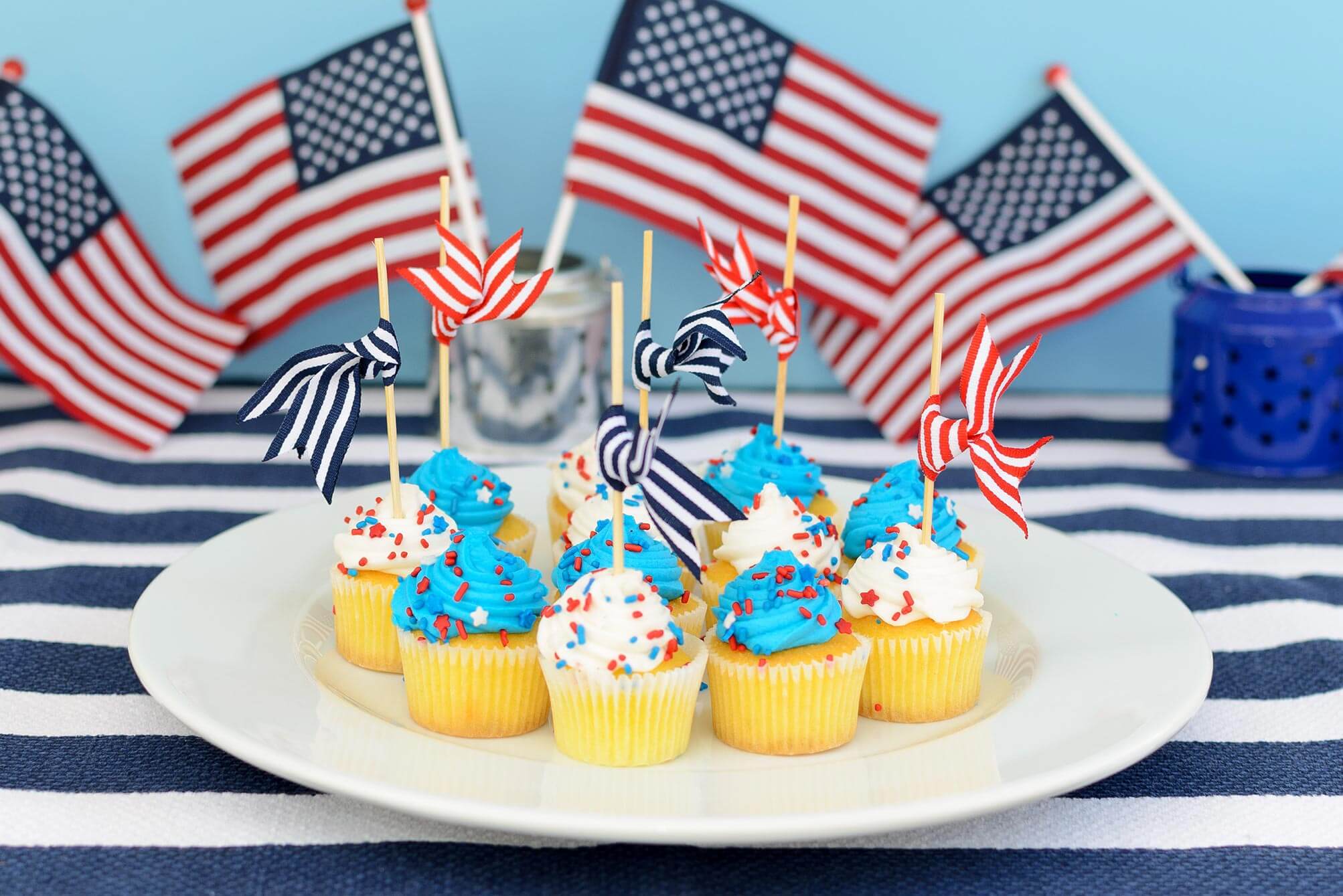 Independence Day: the recipe for July 4th cupcakes
The 4th of July cupcakes are a typical American recipe to celebrate Independence Day. Find out how to prepare them with our pure cellulose paper cups.
Ingredients for 10 cupcakes:
9 oz of butter
4 oz of flour
8 oz of sugar
3 oz of milk
1 egg
3 oz of cooking cream
2 sachets of vanilla extract
3 oz of blue food coloring
1 pack of colored sprinkles
Preparation:
Preheat the oven to 350 degrees. In a bowl, mix 4.5 oz of butter and 4 oz of sugar. Gradually add the egg, vanilla extract and salt, then mix vigorously.
Now add the flour and milk. Stir until the mixture is uniform.
Now pour the mixture into the cups, filling them three quarters full. Place the cups in a muffin pan and bake for about 20 minutes. Once cooked, take them out of the oven and let them cool for 5 minutes.
Use the remaining butter to prepare the decorative cream. Whip the butter with 4 oz of sugar, add the cream and vanilla extract. Then divide the glaze into two portions. Pour the blue food coloring into one.
Now place the creams in two different piping bags and decorate the muffins as desired. Finish the decoration with some colored sprinkles.
Novacart product used: RD 55 | Paper baking cups
For the preparation of these cupcakes we used Novacart RD baking cups, made of pure cellulose white paper, resistant to food fats and able to withstand freezing and baking up to 220 ° C. RD cups are recyclable and must be placed in a tray.