Valentine's brownies: the recipe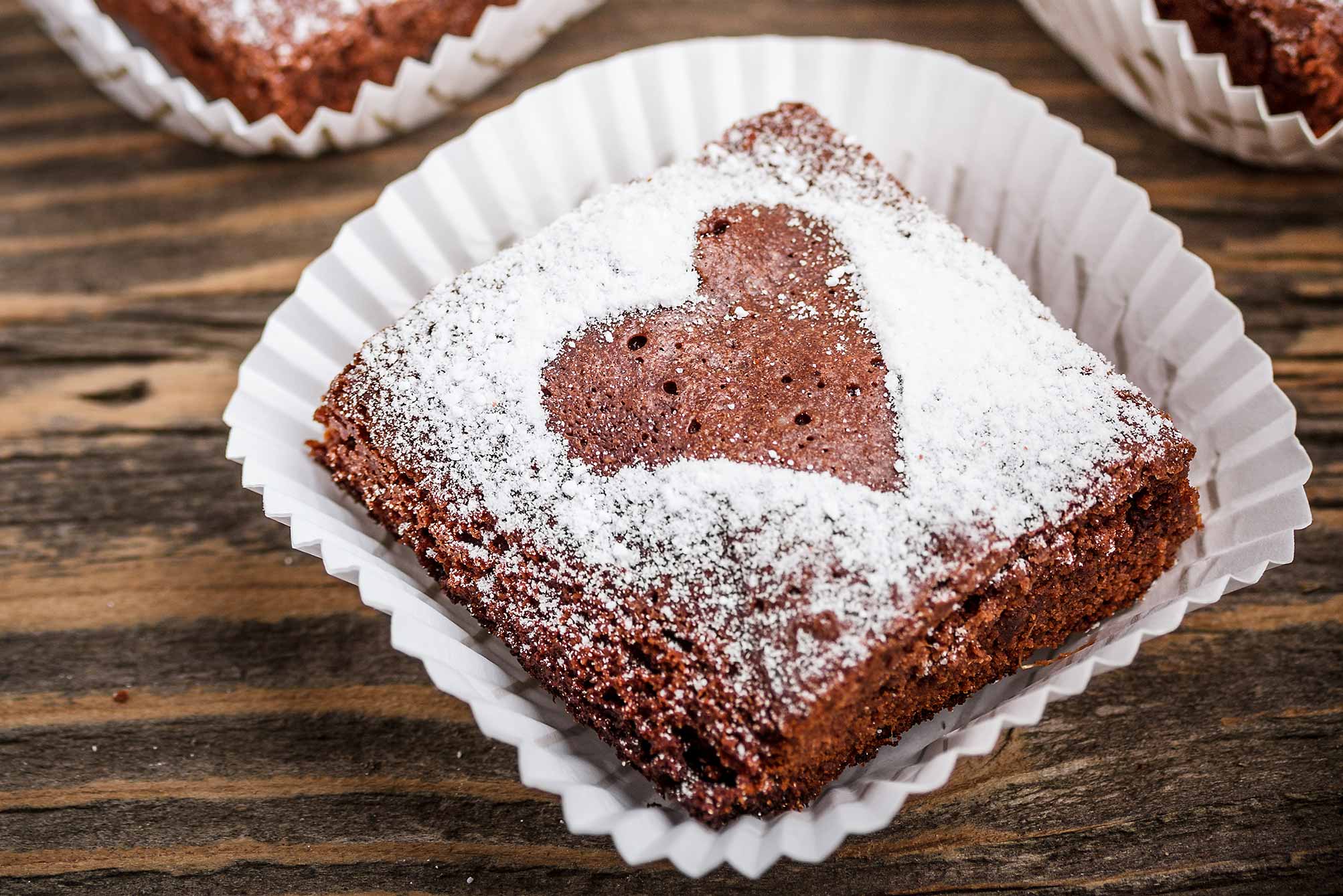 Valentine's brownies: the recipe
A delicious and delicate dessert to celebrate February 14th. Our pure cellulose paper cups are perfect for serving your brownies.
Ingredients for 12 brownies:
6 oz of butter
7 oz of dark chocolate
10 oz of sugar
4.5 oz of flour
3 eggs
Powdered sugar as needed
Preparation:
Pre-heat the oven in static mode to 170 degrees, then start melting butter and chocolate in a saucepan.
Pour the cream you have obtained into a bowl and add the sugar. Mix until you get a uniform compound.
Add the flour and eggs and keep mixing.
Cover a baking sheet with lightly buttered baking paper, then pour the mixture. Roll it out carefully then bake for 35 minutes.
Remove the dough and let it cool. At this point, cut the dessert into small uniform squares and place them in the paper cups. Decorate with icing sugar.
Novacart product used: PIR. PASTIC. T/V | Display baking cup in paper
Novacart paper cups made of pure white cellulose are perfect for presenting Valentine's brownies. They are recyclable and biodegradable and can be printed externally with a striped pattern or customized in different colours.