Quiche Lorraine recipe in the Optima mold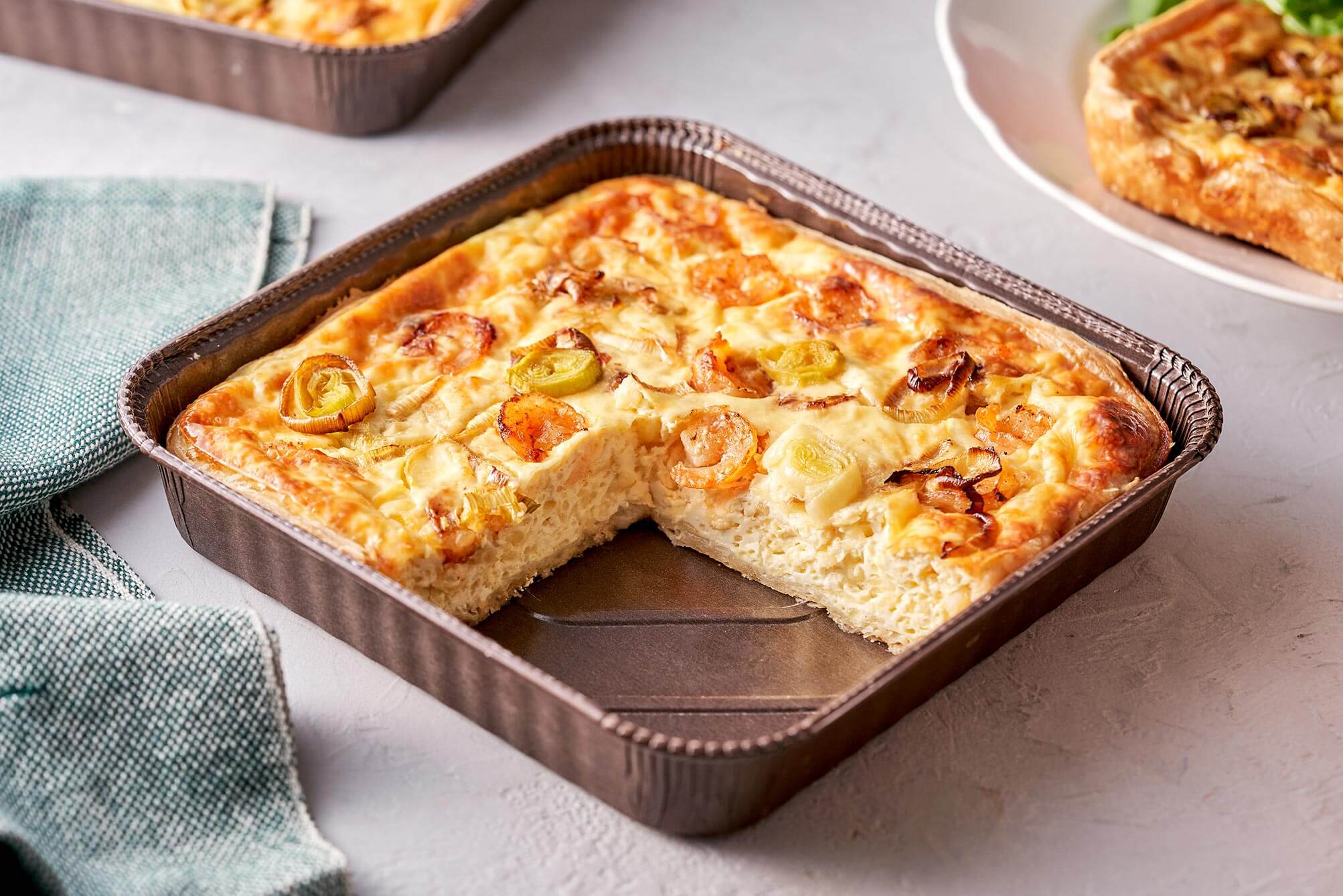 Quiche Lorraine recipe in the Optima mold
An appetizing variant of the French Quiche Lorraine, to be prepared with our pure cellulose cardboard molds.
Ingredients:
9 oz of shortcrust pastry 
2 leeks
12 cherry tomatoes
3 oz of diced bacon
3.5 oz of Gruyere cheese
0.3 oz of butter
3 eggs
3 oz of liquid cream
2 spoons of Parmesan cheese
Preparation:
Roll out the pastry and lay it in the mold. Prick the bottom with the fork tines and place it in the fridge.
Cut the leeks into small pieces, brown them in a pan with a little butter, gradually adding half a glass of water.
Brown the bacon in another pan.
In a bowl, beat the eggs with the cream and a tablespoon of Parmesan cheese.
Remove the mold from the fridge and arrange the leeks, the sliced tomatoes, bacon and grated Gruyere cheese on the surface of the pastry. Cover the ingredients with the egg cream and sprinkle the surface of the quiche with a spoonful of Parmesan.
Bake the quiche in the oven at 170 degrees for 20 minutes. Raise the oven to 180 for the last 10 minutes of cooking. Remove the quiche from the oven when it is well cooked and let it cool slightly before serving.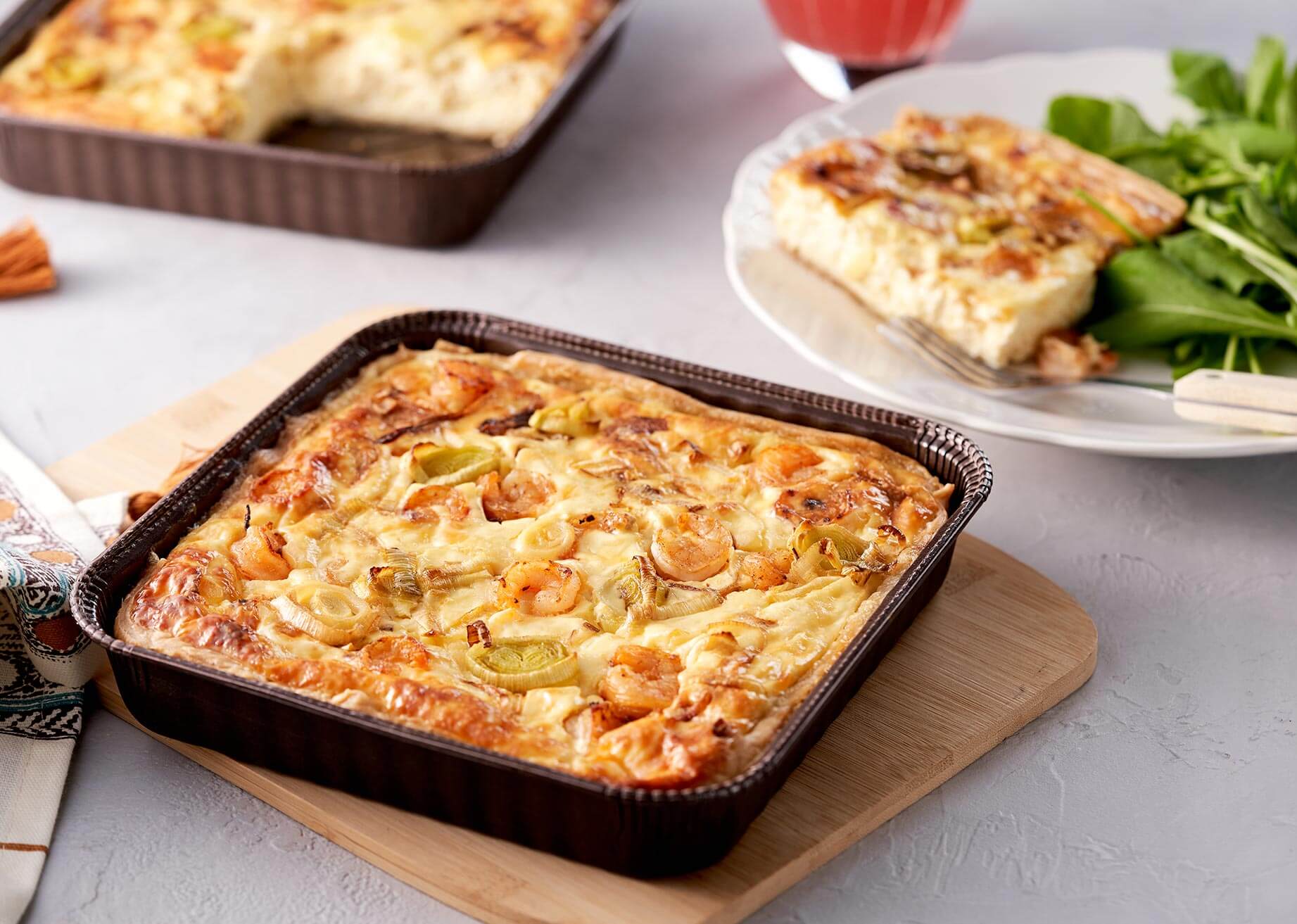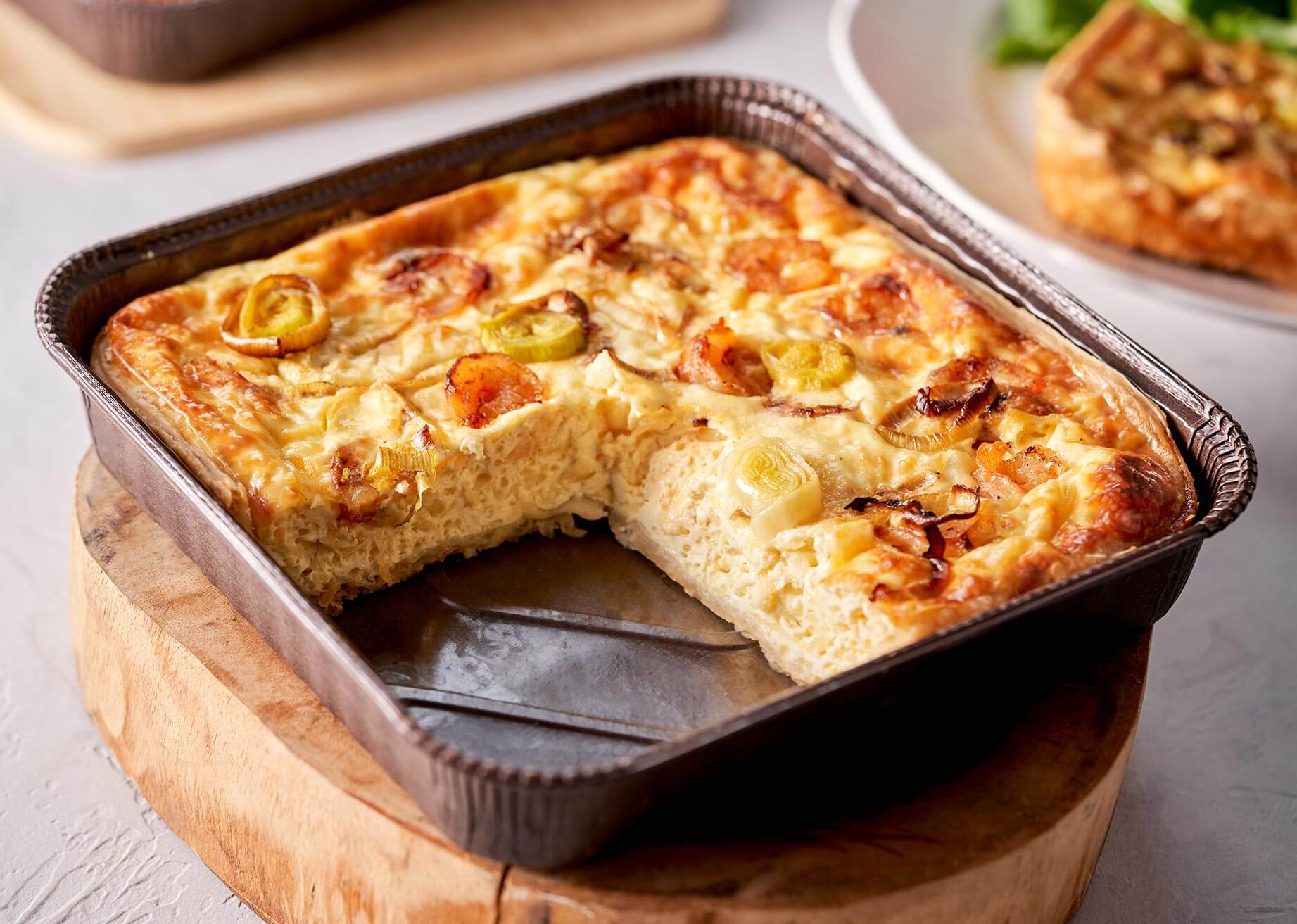 To prepare this Quiche Lorraine you can use Novacart Optima OP 175x175 H 32.5 CBMM mold made in pure cellulose cardboard with a rolled edge.
Our mold is resistant to food fats and can withstand freezing and baking up to 220 ° C.
The elegant design, in brown color, makes it suitable for the final presentation of the quiche. In addition, you can combine the mold with the 175x175 lid to protect the finished product.