Fig cheesecake: the recipe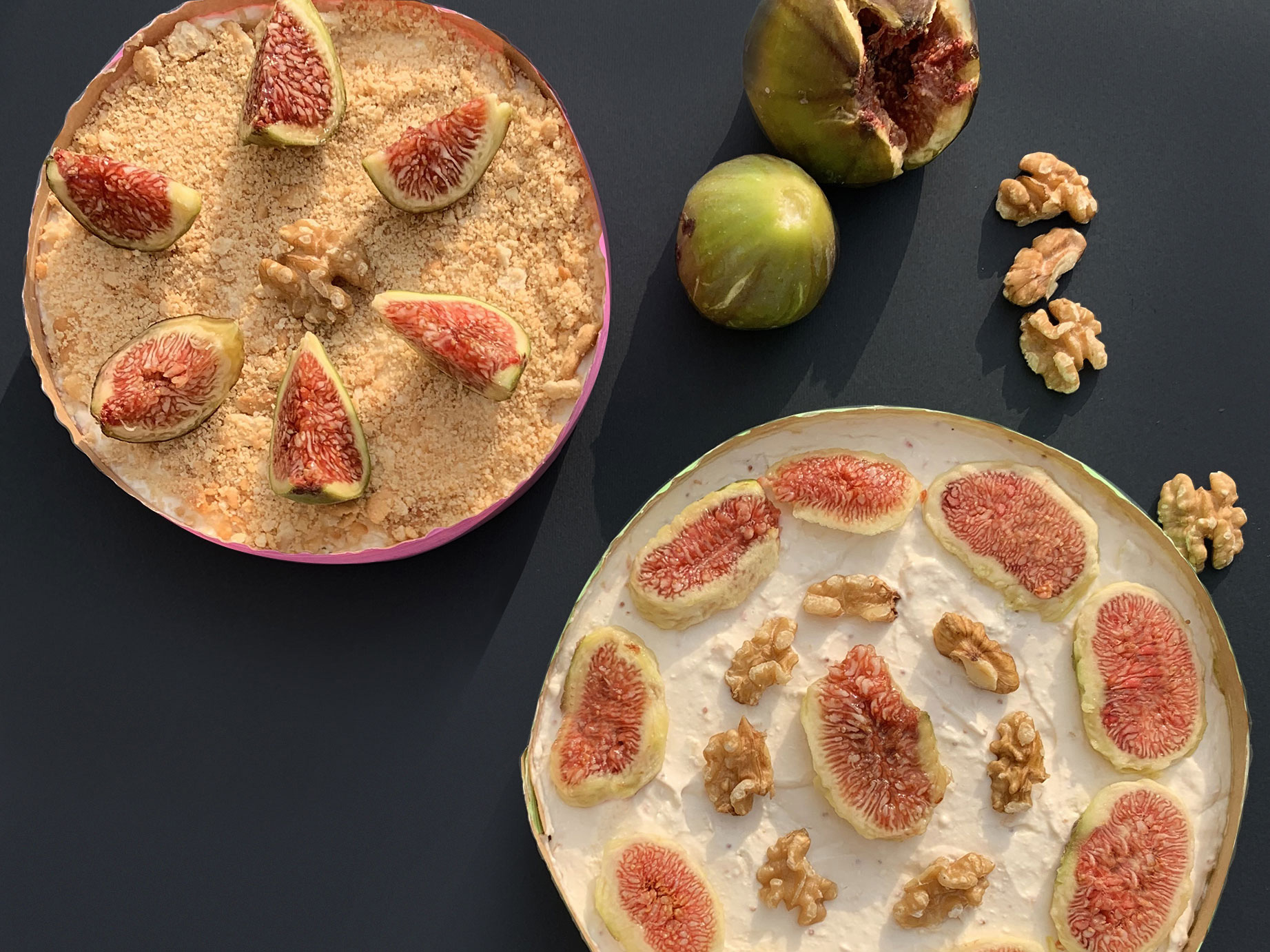 Fig cheesecake: the recipe
A delicious and delicate dessert to greet the arrival of fall. The protagonists are figs, with a crunchy addition of nuts.
For the base:
6 oz of biscuits
2 oz of butter
For the cream:
3 oz of spreadable cheese
6 oz of Mascarpone cheese
3 oz of figs 14 oz of icing sugar 
5 oz of white yoghurt
1.6 oz of whipping cream
1.4 oz of chopped nuts.
Preparation:
1. Chop the biscuits and melt them in the butter in a bowl, until you create an almost sandy mixture.
Once ready, let it rest in the fridge for at least 30 minutes.
This compound will form the base of the cake.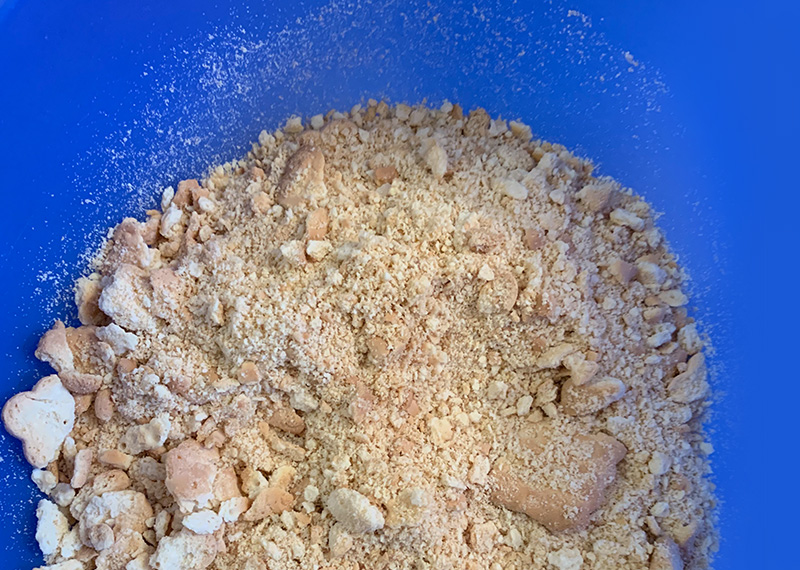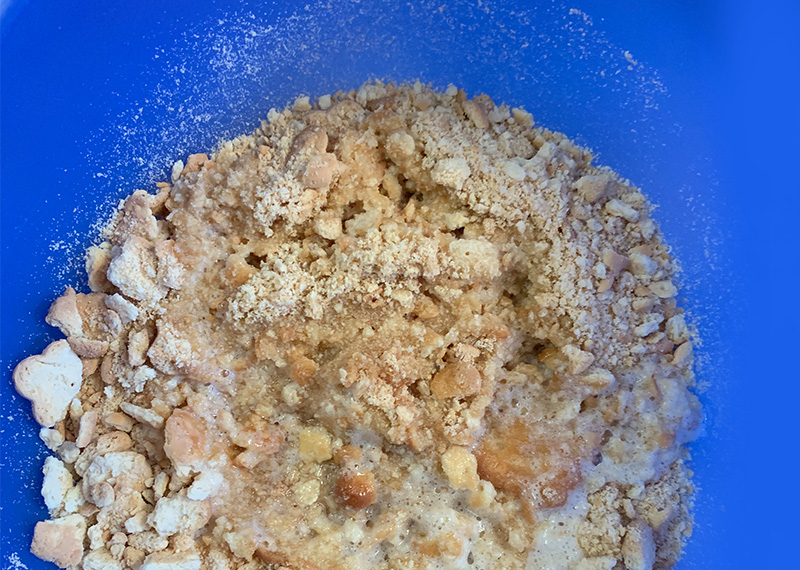 2. Proceed in the meantime with the preparation of the cream: pour the spreadable cheese, mascarpone, plain yogurt, icing sugar and chopped walnuts into a bowl.
Mix the ingredients with the electric whisk until you get a creamy mixture.
3. In another bowl whip the cream.
When its is ready, add it to the creamy mixture you have created earlier.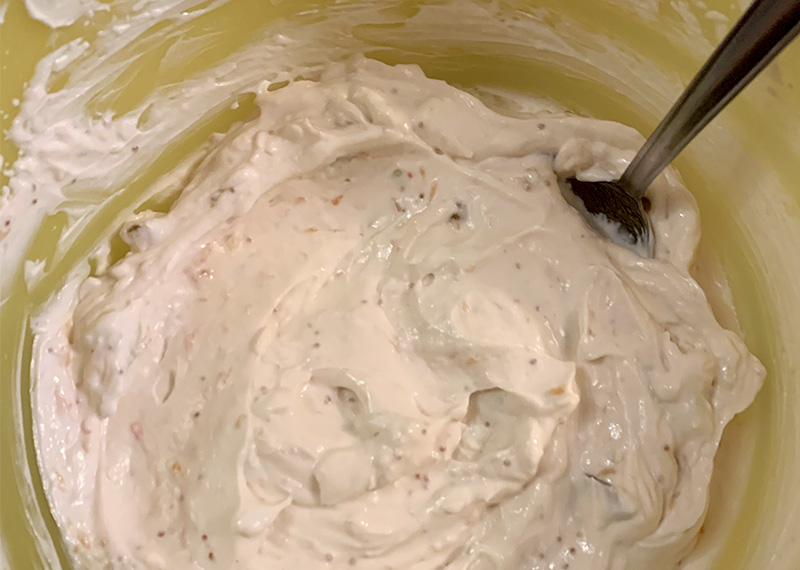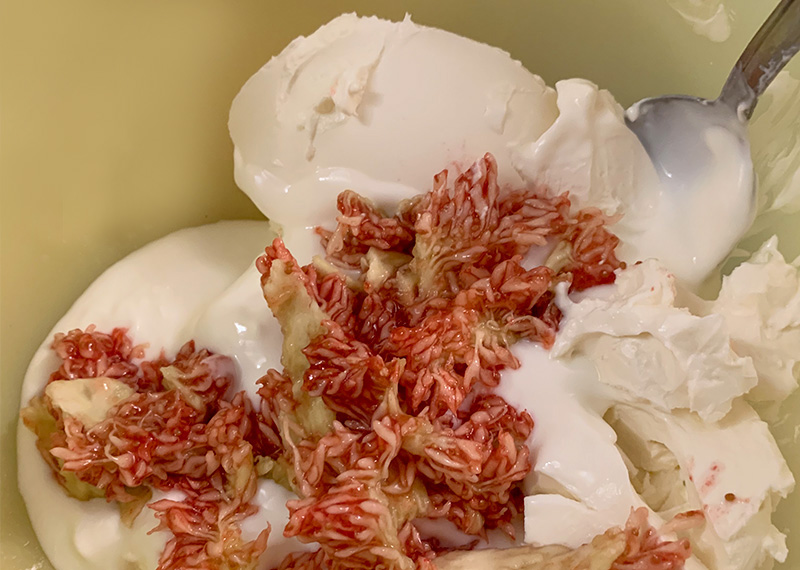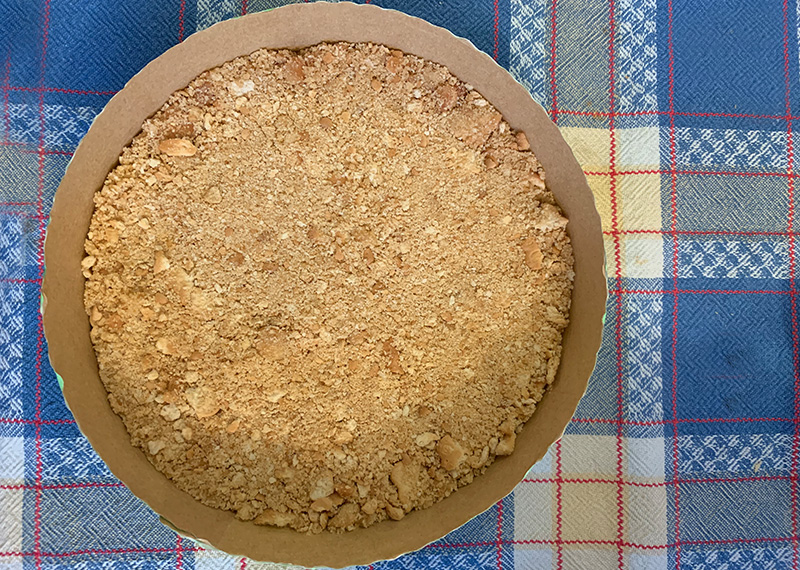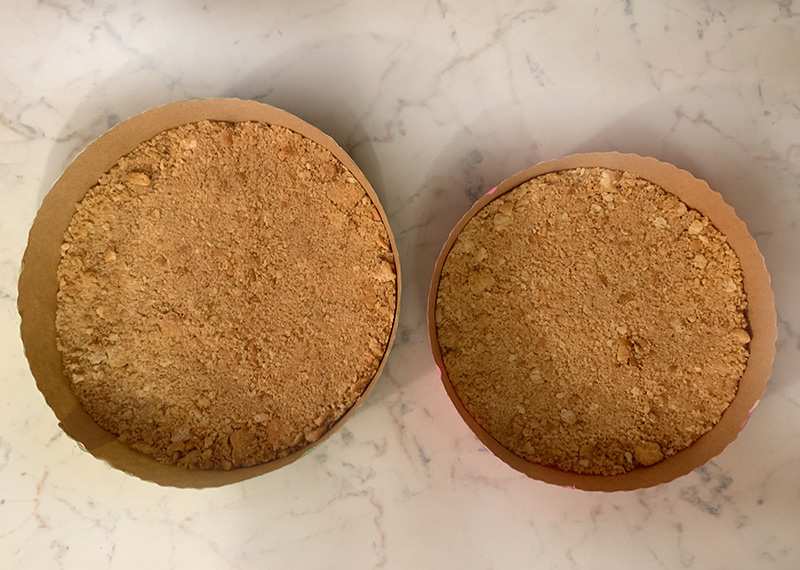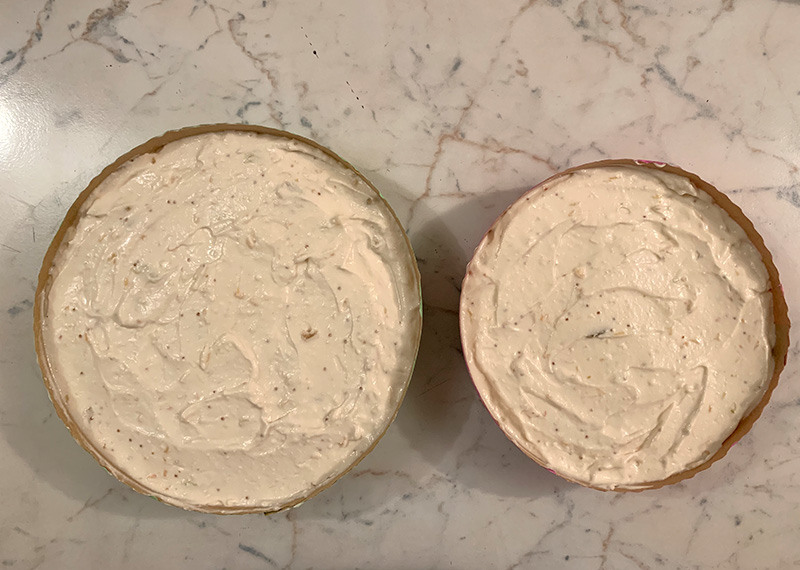 4. Place the cream thus obtained in the mold and let it rest overnight.
Decorate your cake as you prefer.
Novacart product used: MBB 185 H 35 | Baking mold in microwave paper for tarts
For the preparation of this cake the MBB 185 H 35 HW mold was used. This Novacart mold is made in pure cellulose microwave paper, resistant to food fats, freezing and baking up to 220 ° C.
This cake mold is recyclable and does not need to be buttered before use. The elegant and lively design, in green color, makes it suitable also for the presentation of the cake. With the leftovers of the dough, it is also possible to create a second cake of smaller dimensions using a mold of the same series, for example MBB 144 H 35 HW in pink color.