Pumpkin muffins recipe for Halloween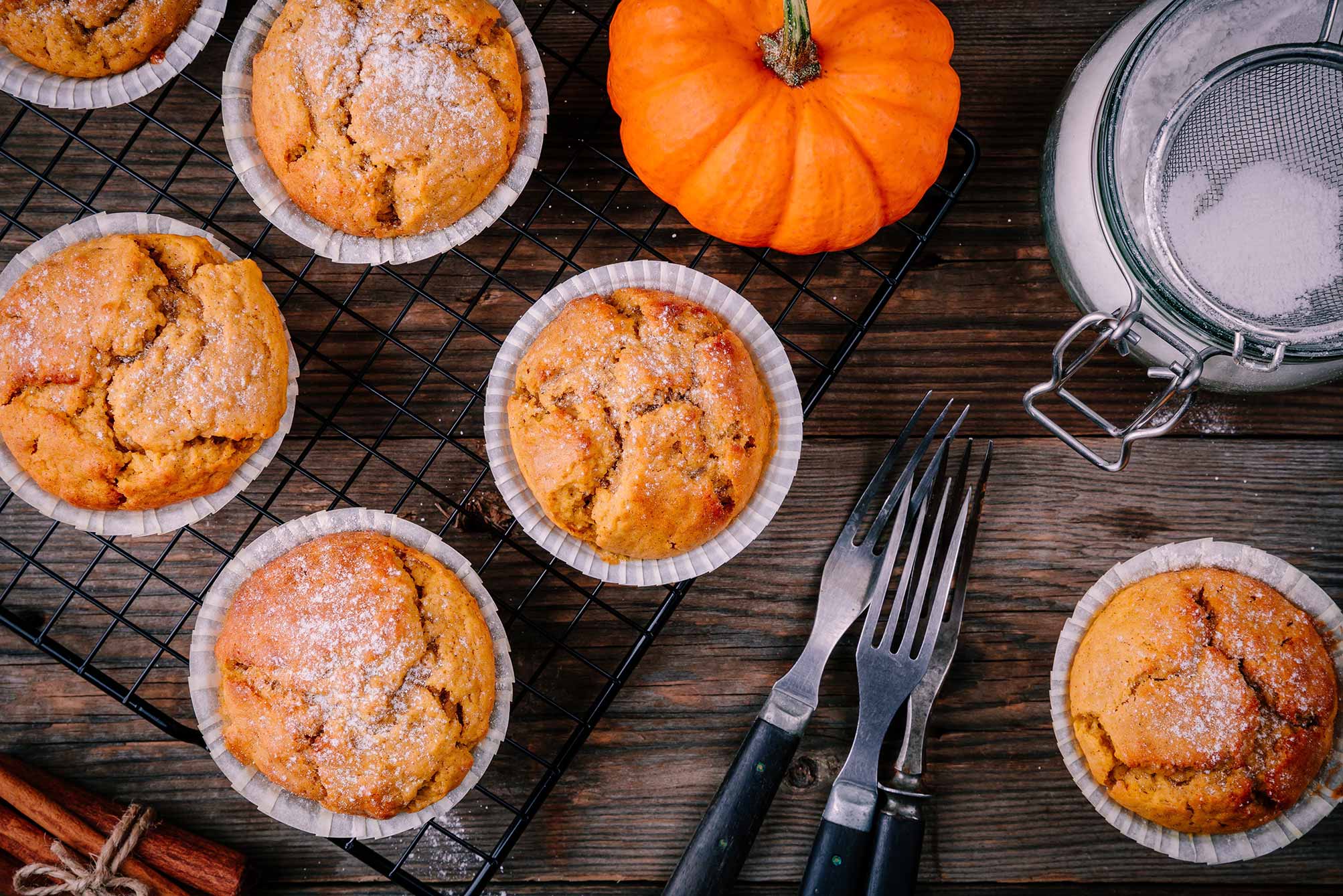 Pumpkin muffins recipe for Halloween
A tasty recipe to celebrate October 31st, easy to prepare with our recyclable pure cellulose paper cups.
Ingredients for 8 muffins:
8 oz of pumpkin pulp
7 oz of 00 flour
3.5 oz of brown sugar
5 oz of butter
3 oz of honey
1 egg
1 spoon of baking soda
½ spoon of salt
½ spoon of nutmeg
½ spoon of cinnamon powder.
Preparation:
Wash the pumpkin pulp and cut it into slices. Wrap the pumpkin in aluminum foil and bake it in the oven at 200 degrees for about an hour. When the pumpkin is cooked, remove it from the oven and let it cool.
In a bowl, beat the butter with a whisk until you get a soft cream. Gradually add brown sugar, honey, mashed pumpkin and egg. Mix all the ingredients in a planetary mixer.
Sift flour and baking soda into a bowl, then add salt, nutmeg and cinnamon. Add the mixture to the dough prepared with the planetary mixer and continue mixing.
Once well blended, pour the mixture into the cups, already inserted in the special pan. Bake in a preheated oven at 200 degrees for 20 minutes.
Novacart product used: RD 4 X 2.1/2 | Paper baking cups
For the preparation of these Halloween muffins you can use Novacart paper baking cups from the RD series. Our RD 4 X 2.1 / 2 single-dose cups are made of pure cellulose white paper, recyclable and resistant to food fats. These baking molds are also able to withstand both freezing and baking up to 220 ° C.