Christmas biscuits: the recipe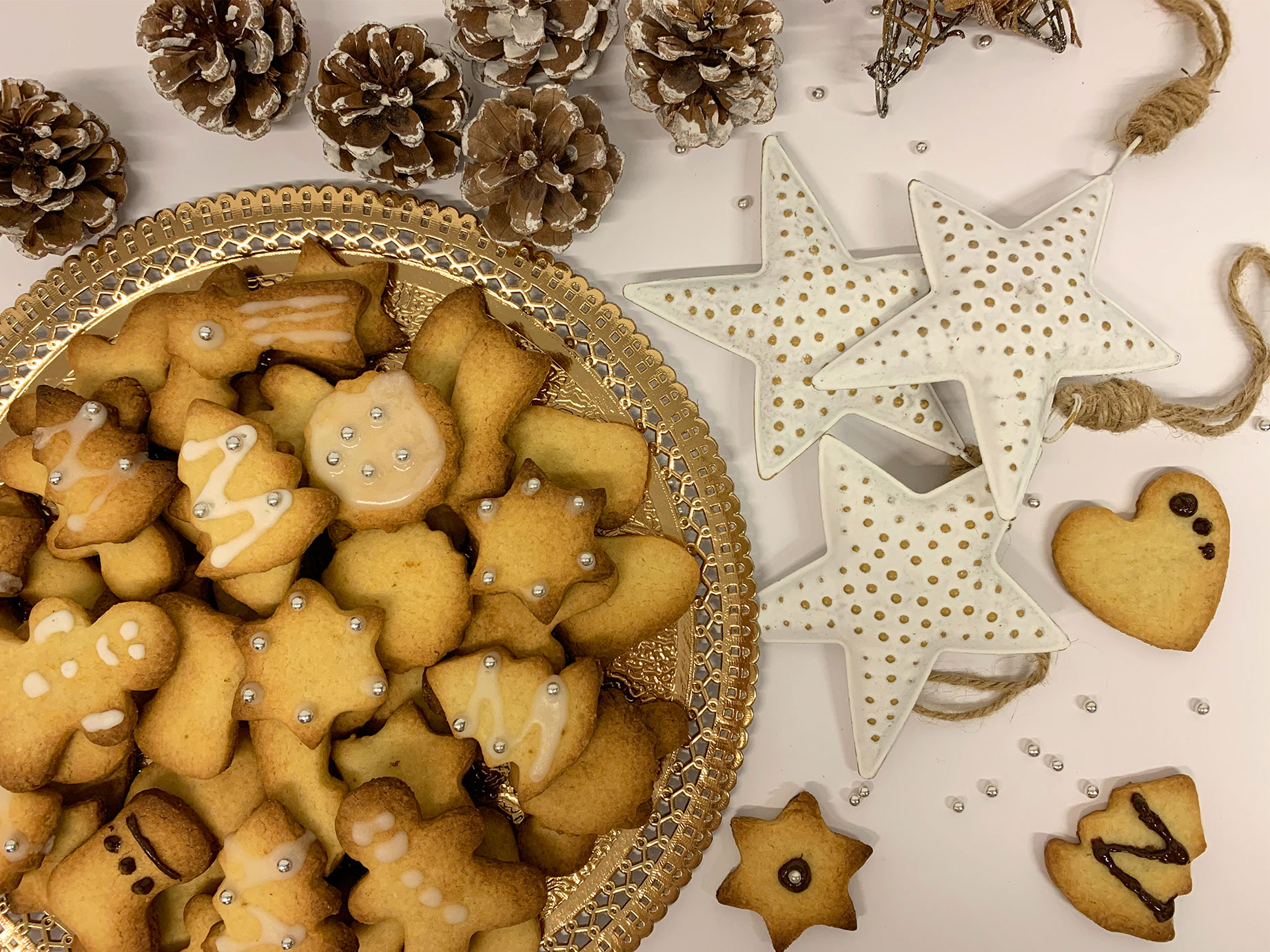 Christmas biscuits: the recipe
Bake the ultimate Christmas biscuits in many wonderful shapes and serve them on Novacart's Apollo cardboard doily laces.
Ingredients for 40 biscuits:
For the base:
9.5 oz of flour
4 oz of butter
3.5 oz of sugar
2 spoons of baking powder for cakes
2 egg yolks
Rind of one lemon
For the icing:
4.5 oz of icing sugar
1 oz of egg white
1 spoon of lemon juice
Preparation:
1. Start by cutting the butter into small pieces.
Put the pieces in a bowl with the flour.
Knead with your hands until you obtain a lumpy mixture.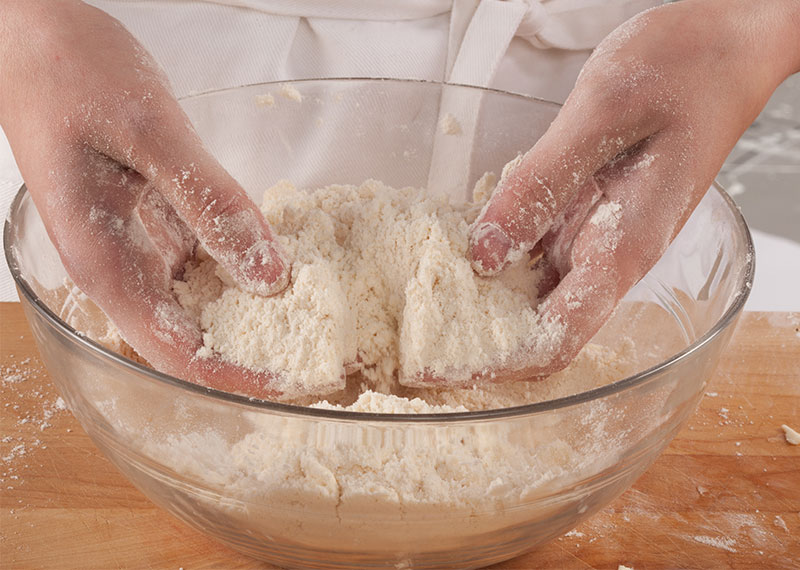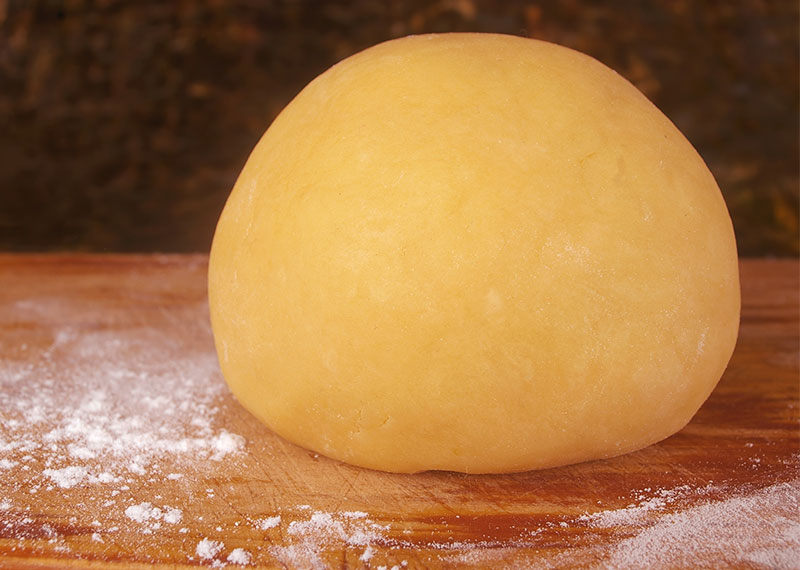 2. Add sugar, the two yolks, the lemon rind and two spoons of baking powder to the center of the dough.
Knead the dough vigorously with your hands in the bowl and then on the table, until you obtain a round compound.
3. Wrap the pastry ball in food film and leave it in the fridge to rest for at least 30 minutes.
Turn on the oven to 180 degrees, remove the the food film from the ball and roll out the dough to a thickness of 4-5 mm with the rolling pin.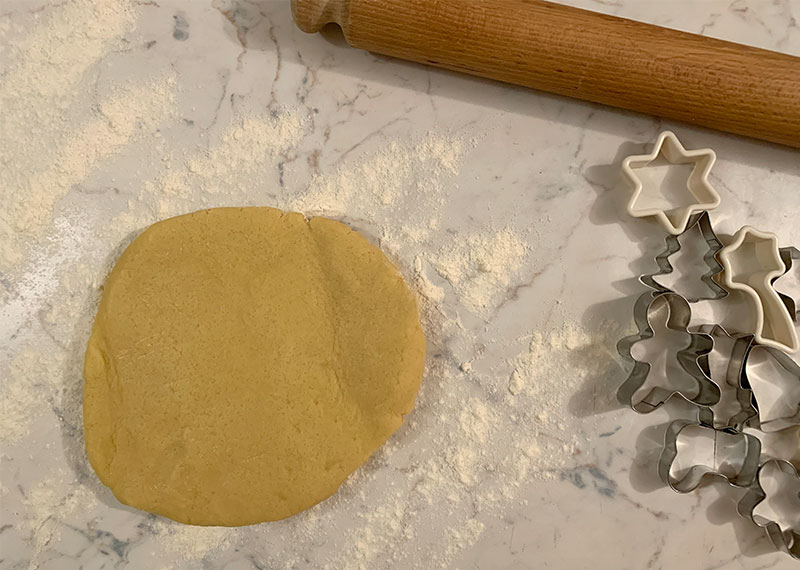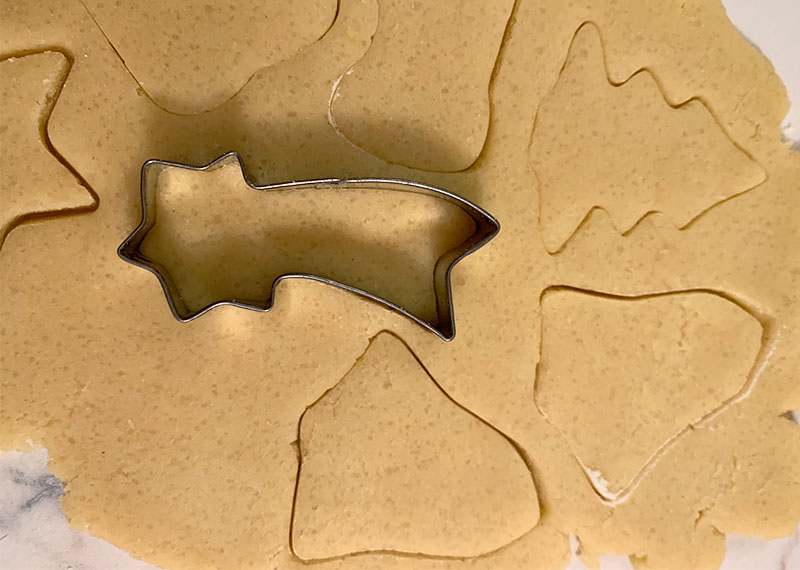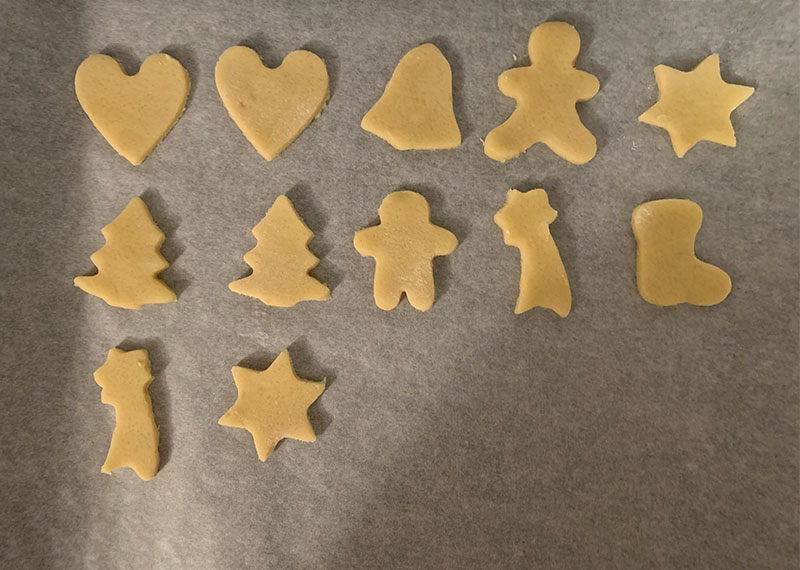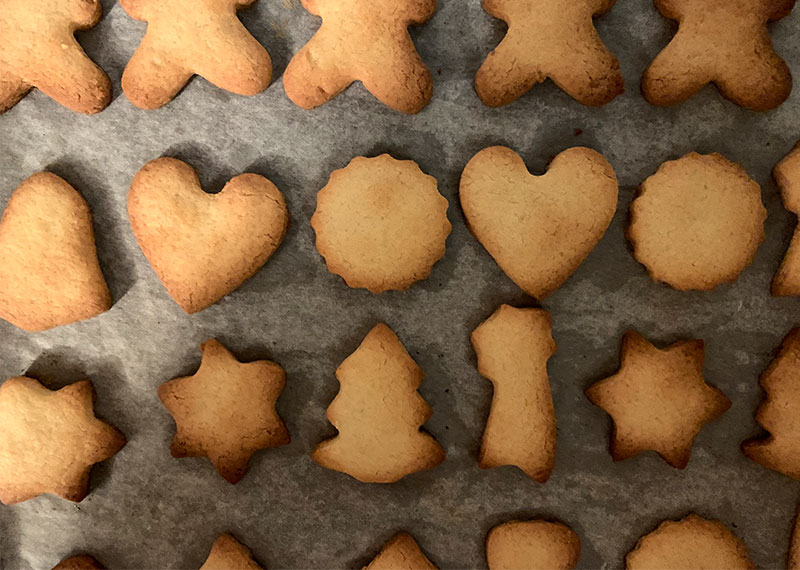 4. Use some Christmas cookie cutters to create the biscuits.
Cover an oven tray with baking paper and place the biscuits.
Bake them for 8-10 minutes until they are golden brown. 
5. Start preparing the icing: put a spoon of lemon juice, egg white and sugar in a bowl and stir until you obtain a thick mixture.
Then put it in the fridge to rest for at least 1-2 hours.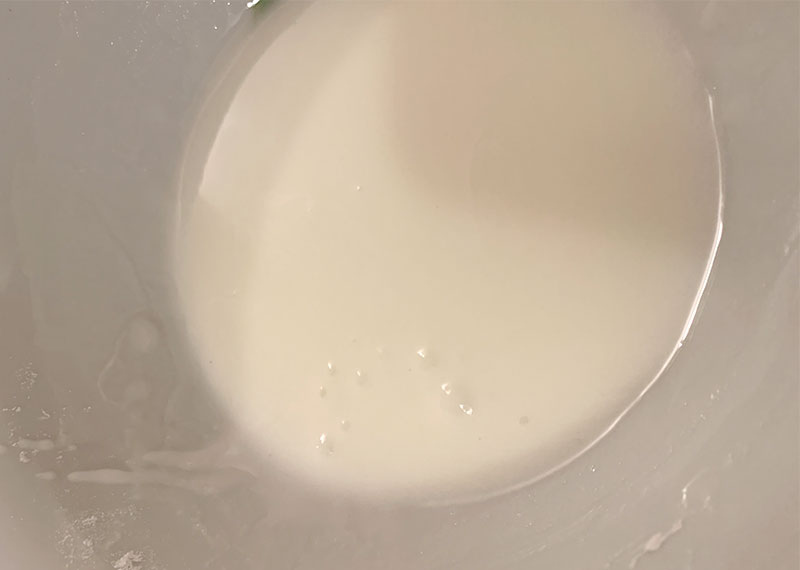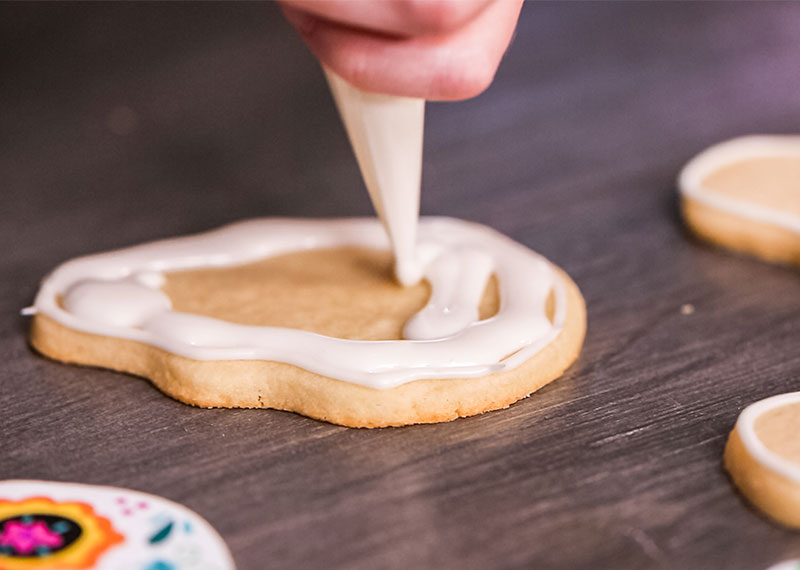 6. Pour the icing in a sac à poche and decorate the biscuits as you wish.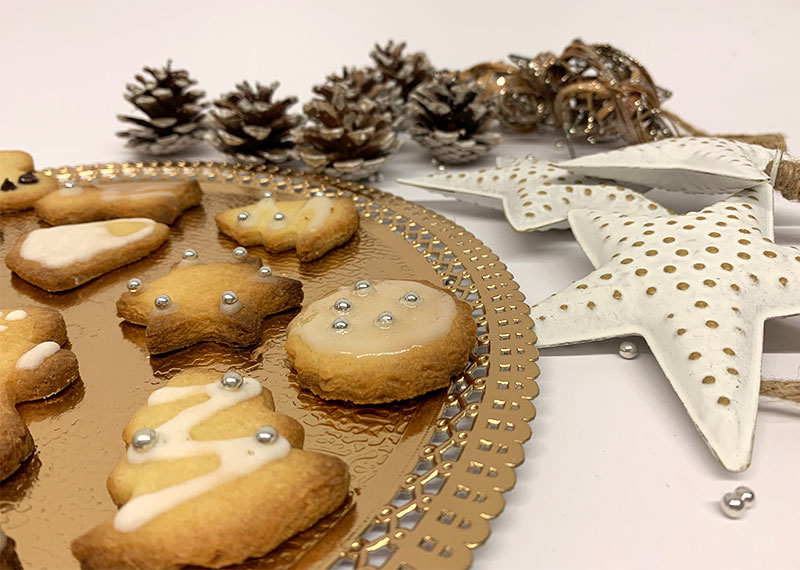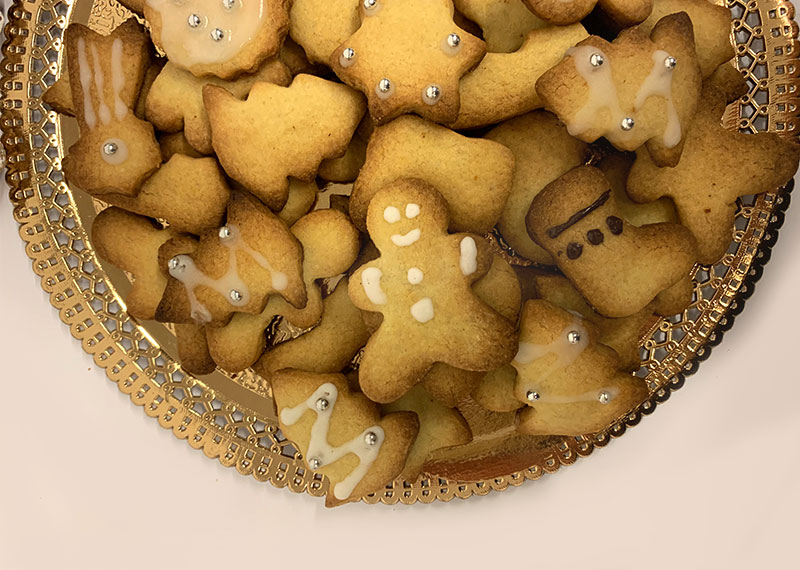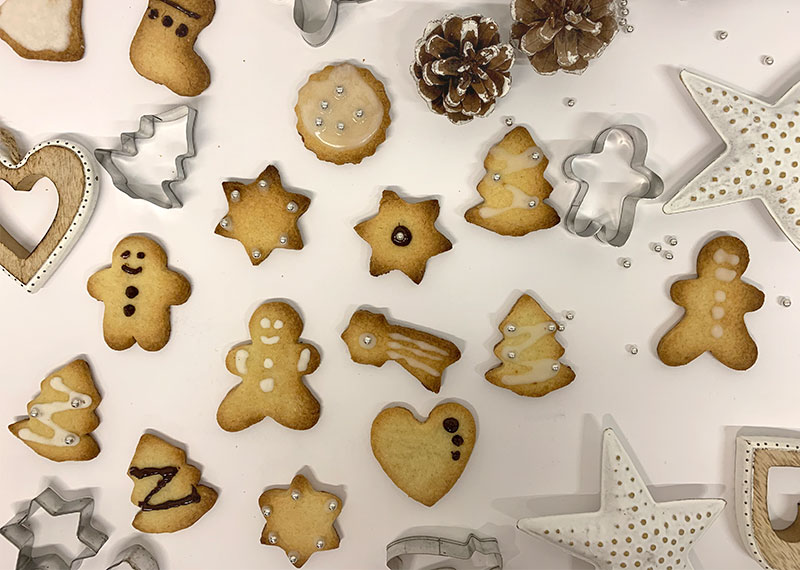 Novacart product used: APOLLO 5 | Cardboard doily lace
Once the icing of the biscuits has dried, you can serve your creations on the Apollo 5 doily lace by Novacart, a cardboard lace coupled with pet film, resistant to food fats.
The elegant design, in gold color, makes it perfectly suitable for the final presentation.